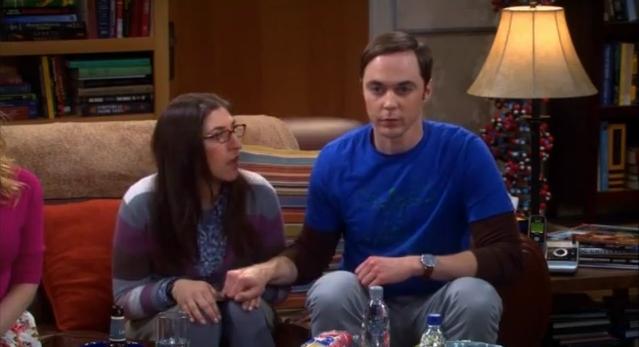 Amy and Sheldon on The Big Bang Theory
When
The Big Bang Theory
debuted in 2007, it was not an immediate success. It took years for it to build its following, but is now easily one of the biggest comedies in the country. Based on the friendships between a pack of socially unique geeks and nerds and their neighbor Penny, the show has a clear standout in the brilliant but ridiculous Sheldon Cooper (Jim Parsons). Often playing with comedy in pop culture, geek culture, and science, the show has its lovers, and of course its haters. Google "The Big Bang theory is..." and the first four suggestions are "not funny, terrible, stupid, and bad." Rather harsh google.
I enjoy
The Big Bang Theory
for the most part. Is it the funniest show on television? Certainly not, but it doesn't deserve backlash and hatred for its success. Good for the show for reaching a broader audience. I may miss episodes now days and not watch it like I used to when it was a little less successful, but I still enjoyed the most recent finale when the group gathered around to watch one of their own go into space. The show has successfully added more female characters and even bravely allowed characters to change. Sheldon's relationship with Amy Farrah Fowler (Mayim Bialik) cannot be called anything less than original and fun love story for the audience.
With five seasons down and no end in sight,
The Big Bang Theory
is going strong, despite all the hipsters who don't like it because it is...horror above horrors...popular. The new season debuts September 27. Hipster glasses for viewing the show are optional.