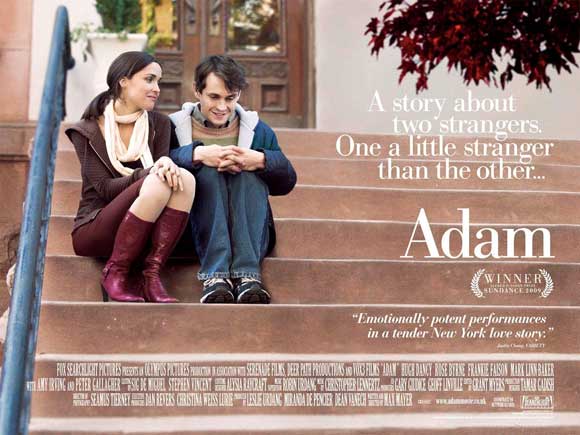 When I first saw an trailer for the 2009 film
Adam,
I was intrigued. Telling the story of a unique love story between the hyper intelligent, socially unique Adam (Hugh Dancy) and the sweet and smart Beth (Rose Burn), the film is disarming and charming. It breaks the mold of romance, showing what it means to make sacrifices and choices to change for the better. I finally saw the film a year ago, I was impressed with how well Hugh Dancy played a young man with Aspergers Syndrome and by how natural the relationship between Adam and Beth played out. I won't spoil the ending, which does make you think more than the average love story. If you like off-beat films with heart and soul to spare, check out
Adam
on dvd and fall for the genuine sweetness of Adam and Beth's story.