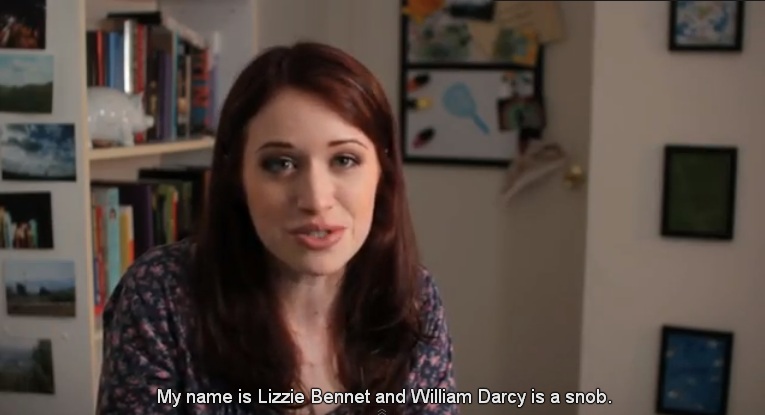 The Lizzie Bennet Diaries
I'd heard of
The Lizzie Bennet Diaries
before, but finally pressed play on more than just the first episode (bare in mind episodes are 3-7 minutes each and posted on Youtube). Believe me, the series gets better and better.
The Lizzie Bennet Diaries
follows Lizzie Bennet, a mass communications grad student living at home with her marriage-crazed mother, stoic father, crazed sister Lydia, and sweet sister Jane. Lizzie chronicles her adventures and misadventures in her vlog. As a huge
Pride and Prejudice
fan, I was impressed with the fresh modernization of the story. No unforgivable changes were made, and in fact, some made for happier endings for certain characters and more realistic problems in the 2010's. While the formidable Darcy doesn't make an actual appearance until episode 59 (out of 100), he is a strong presence in Lizzie's life. The emphasis on friendship and sister relationships certainly honors a focus of Jane Austen's. All in all the series was just plain addictive. Start watching
here.